About Calallen Chiropractic
Quality Chiropractic Care For Corpus Christi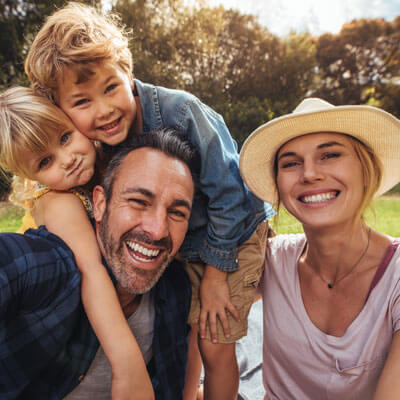 Our practice was established in 2003 and Corpus Christi was an easy choice for our location. The reason we chose this region is because we love the people and feel of Texas. Growing up in a small town, I liked the small town feel that was present in Corpus Christi. We basically have the best of both worlds, small town culture with access to the bigger city.
When designing our practice we focused on a family atmosphere where everyone would feel comfortable and be able to get the help they need. We want to treat everyone so well that when they know a friend or family member who needs help they know they are in good hands with us.
We strive to help our Corpus Christi patients and their families to be healthier, happier and more active. We also strive to develop a fun and enjoyable office atmosphere, not only for the patients but also for our employees and doctors.
A Wellness Vision For Corpus Christi
Our vision is a Corpus Christi community where everyone who needs or desires help will be able to receive the great quality care that they deserve.
Our mission is to help as many people as we can by providing the highest quality of care in a positive office environment.
MEET THE DOCTORS »
Can Chiropractic Care Help?
Many wonder if we can help, and how long will it take before they are better? Everyone responds differently to chiropractic care! Some people respond very quickly to care and others respond a little slower. Everyone has different injuries, different traumas throughout their life, and different jobs. After we treat and access someone we have a better idea on their healing time and how they will respond to treatments.
We would like for everyone to have the time, energy and ability to live their choice of a healthy lifestyle. That may mean a triathlon for some or playing out back with grandchildren for others.
Contact Calallen Chiropractic today to make an appointment.
---
About Calallen Chiropractic | (361) 767-3300